April
Meeker
is the maker of jewelry, art and dinner in her home by the sea. You can read more of her everyday shenanigans at
www.suaviloquy.blogspot.com
and follow her tweets at
http://twitter.com/suaviloquy
.
DeNae
has spent the better part of the last twenty years serving as a Gospel Doctrine, Seminary, and Institute teacher, as well as a music composer, arranger, and teacher. In her spare time she does free-lance writing, and has published one book, "The Accidental Gringo". She is working on two more books; one fiction and one collection of humorous essays. When she's not lobbying for a law making it illegal to bring up Diet Coke when discussing the Word of Wisdom, she stays busy with four nearly-grown kids, the boy next door whom she married 25 years ago, a house that refuses to stay clean, and a dog who somehow manages to shed twice her own weight in fur every single day. You can read her stories and essays, most of which are true or at least marginally plausible, at "
My Real Life Was Backordered
", the blog she started a year ago as an excuse to ignore the laundry.
--♥--

Heather likes to think of herself as A Goddess in Progress, which is where she normally spills out the personal triumphs, failures, discoveries, and random details of her life.
InkMom is a musician, writer, and midnight bookkeeper for her husband's business. She revels in the beauty of their Western North Carolina home and sincerely hopes heaven closely resembles the Blue Ridge Mountains. While she and her husband live out a great love story, they raise three crazy boys (4, 4 and 3) and one blessed brand new baby girl. To find out more about InkMom, visit her personal blog, I'm (not) Crazy Mommy.
Jennifer, also known as Future Mama, started as a wanna be mom blogger rambling about pre-mommyhood on her blog BabyMakingMachine. September 2009 she decided to make it official, turn the machine on, and she now has a baby on the way. She graduated from BYU and she now works as a journalist in Texas and lives with her husband of five years and their dog Snoop.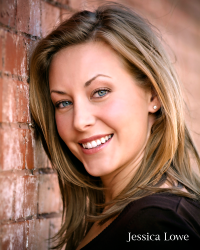 Jessica is a TEXAN. BUT…she's also a mother of 5 (4 boys and 1 girl) who has been married for 11 years to a super hot US Marine that she likes to call, "Lover." She and her family live aboard Camp Lejeune in NC and they fantasize about the day they can move back home to the great state of Texas and build their dream home. She writes on her personal blog about other crazy adventures at www.thelowefamilynews.blogspot.com
Jodi is a mother of 2 (and a half) who has her hands in many pots.
She currently manages her womens hockey team, is an avid reader, does
freelance website design and internet marketing, and blogs about her
with her sister-in-law Julie. You can find her on Twitter
Margot is a mom of seven and pretty much crazy from it. Online she's known as the Damsel in Dis Dress and blogs at the Old School (www.mynewoldschool.com) and twitters @elle_cosette.
MommyJ is an aspiring writer and stay at home Mom to four children, (with number five on the way) including a vibrantly active set of 6 year old twins. She lives with her children and husband of nine years in a tiny town in the beautiful mountains of Western North Carolina - a place she considers the loveliest on earth. While she mourns the absence of any shopping options beyond Wal-Mart, she loves the presence of so many trees to help buffer the constant noisyness of her home. She hikes to enjoy time with her family, runs because her love for food requires it, writes to maintain her sanity and blogs as often as her crazy children and busy schedule allow on her personal blog, www.mommysnark.blogspot.com
Morgan spends most of her day telling someone, "NO!" It's a hard job, but someone has to do it. Her three sweet boys are little and therefore curious, and into everything. She adores her job as Queen-of-the-Castle most days. Some days she wishes she could run away and be queen of a quieter, less messy castle though.
When she's not living in Mommy-land, Morgan is a doula. She enjoys her VERY part-time career working with pregnant women and their families. It's a very great, very demanding part of her life, so it's kept on the "less-is-more" side of things, although husband is fantastically supportive of her being gone for days at a time.
Eating is kind of important to her, as is being healthy, so she's constantly fighting that battle. Usually eating wins, but on occasion she can be persuaded to exercise, or put down a donut.
Morgan used to be a theater director, and she dreams of picking it back up again, once her kids get too big to pick up.
Morgan blogs regularly and enthusiastically at www.ingfamily.blogspot.com
Rachel. Born and raised in Utah. Married at 18. Mom at 20. 4 kids by 26. Blogger at 26. Moved 7 times (and that was only after I was married). Planner. List maker. Chocoholic. Loves to eat. Hates to exercise. (Not the greatest combo.) Loves to write. Hates to proofread.
I have created my own little world on my blog, Trapped Between a Scream and a Hug. (http://screamandhug.blogspot.com). I refuse to join twitter (I even refuse to capitalize it) so sadly, you can't find me there. You can also contact me at trappedandscreaming@gmail.com.
Stephanie is a mom of three young and relentless children. Her interests include latin music, naps, restaurants, writing, travel, teaching, housework denial and long showers. Stephanie seeks for the divinity in motherhood--- tries to share it when she finds it, and tries to laugh when she doesn't. She blogs for fun, posterity, and therapy. Her musings are chronicled at Diapers and Divinity, and if you know how to send chocolate as an attachment, you're welcome to email her here.
Stephanie hopes to one day go pro, but for now she's working at becoming the best amateur wife, mother, runner and writer she can be. Sometimes she pretends she is a cook and a crafter as well. The cooking usually ends well, but the crafting always involves injuries and perhaps some cursing.
Her accomplishments include winning the minutes-read contest in first grade and taking second place in a spelling bee in eighth grade. She is also good at test taking, a skill that has proven absolutely useless in her current role as a wife of one Mike and a mother of two girls, four and two years old.

She currently enjoys freelancing for the Ogden Standard-Examiner, singing children's songs with too much vibrato, and imagining a plot for a bestselling novel tentatively titled "Susan Plotter and the Cup of Hot Coals."

When she's not pregnant, which she currently is, due in June, she will try to kick your butt in running. Otherwise, she is very humble, unless you bring up her successful spelling career.